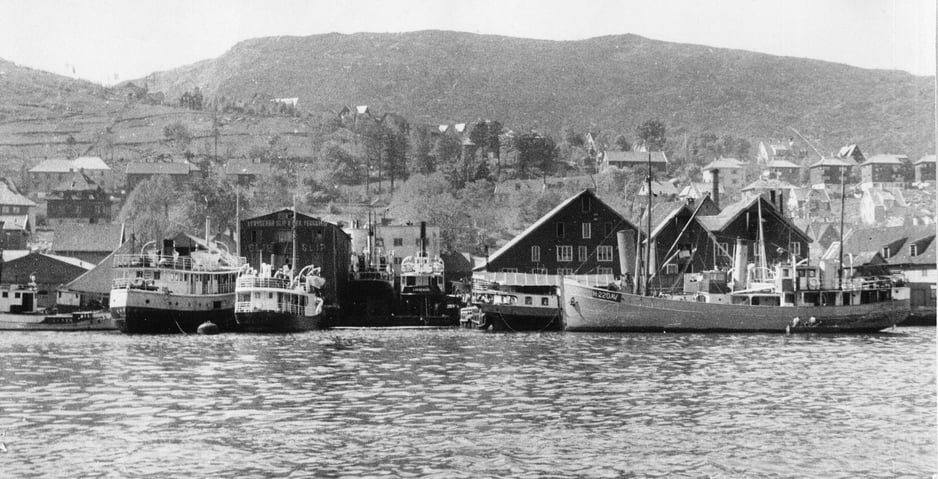 In 1951, Frydenbø received unexpected assistance from the Norwegian Maritime Authority. It was decided that all vessels over 200 gross registered tonnes should have life rafts, and the company could thus start with an ever-increasing production of the renowned Frydenbø life rafts.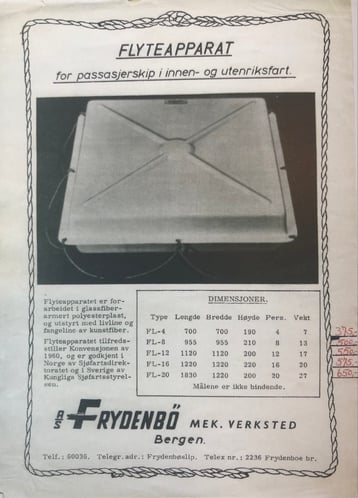 Initially, the rafts were produced with floating anchors of steel plates, then of aluminium. A few years later, this was replaced with fibreglass-reinforced polyester plastic. The mandatory floats for Norwegian and Scandinavian vessels were also produced in plastic.
Reidar M. Hess in Østlandske Maskin was hired as Frydenbø's first agent. His job was to sell rack and pinion steering gear, floaters and later hydraulic steering gear. The agency was originally to cover southern Norway, but the sales area was later expanded to Sweden and West Germany.