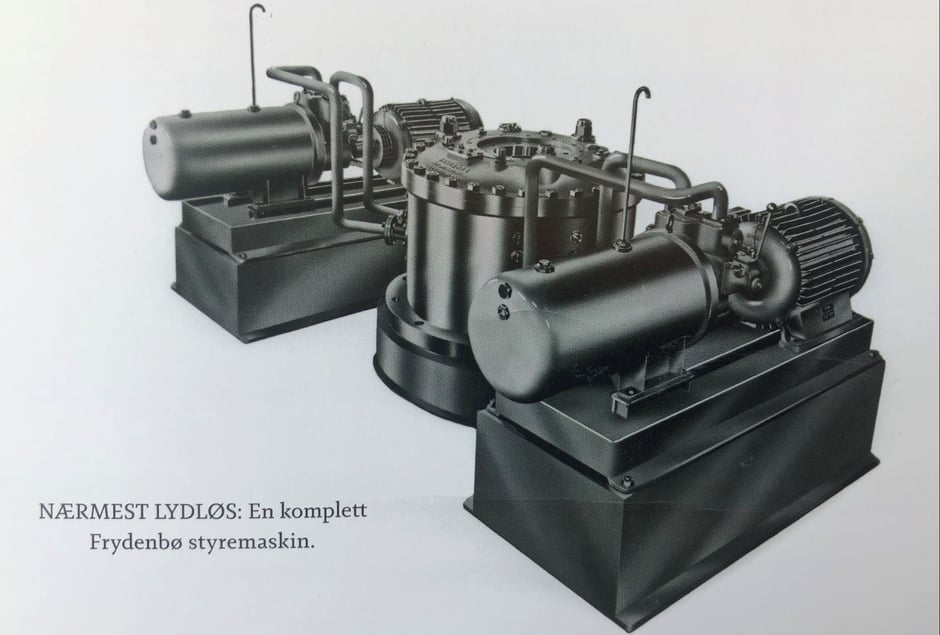 In 1954, the export of the steering machines began, and a number of constructions were delivered to Germany, France, the Netherlands and Finland. Agents from Frydenbø also visited other markets, and the first agreement on licence production came to fruition in the US. The contract was entered into with Wegner Machinery Corp. on Long Island, New York.
In the same year, Frydenbø entered into a prestigious contract with the Directorate of Fisheries and the University of Bergen for the delivery of control machines for their two new vessels. This was the first of a long line of deliveries to marine research vessels in all parts of the world. An important reason why Frydenbø got these agreements was that the control machines worked almost silently, which made them very well suited for obtaining scientific data. Frydenbø also mounted a BMW engine and steering machine in the school ship "Statsraad Lehmkuhl".
At this time, the machine park at Frydenbø was supplemented with new and larger machine tools, including two large carousel lathes and drilling and milling machines. The office building was expanded with a new floor to house the technical department, which was constantly growing. There was also room for a new dining room for the functionaries.
Interested in learning more about Frydenbø's history?