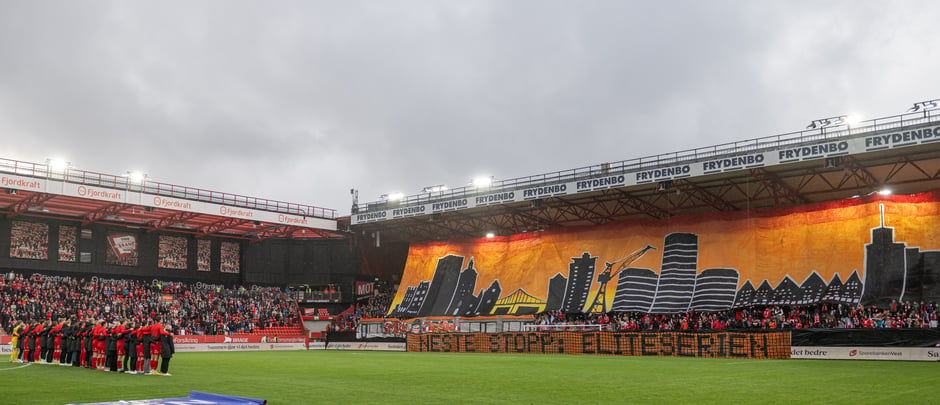 Thank you to everyone in and around the clubs for great volunteerism, for having great spirits of service, for the commitment and for the sense of community! Without you, we would not have had all the beautiful football moments we can reminisce from the 2022 season!
Main Image: TIFO on the Frydenbø grandstand, Brann Stadion 29. oktober 2022. Photo: Bjørn Erik Nesse
Congratulations to SK Brann Kvinner, who in their first season as Brann players became champions of their league "Toppserien" and played their way to the cup finale in the Norwegian Championship!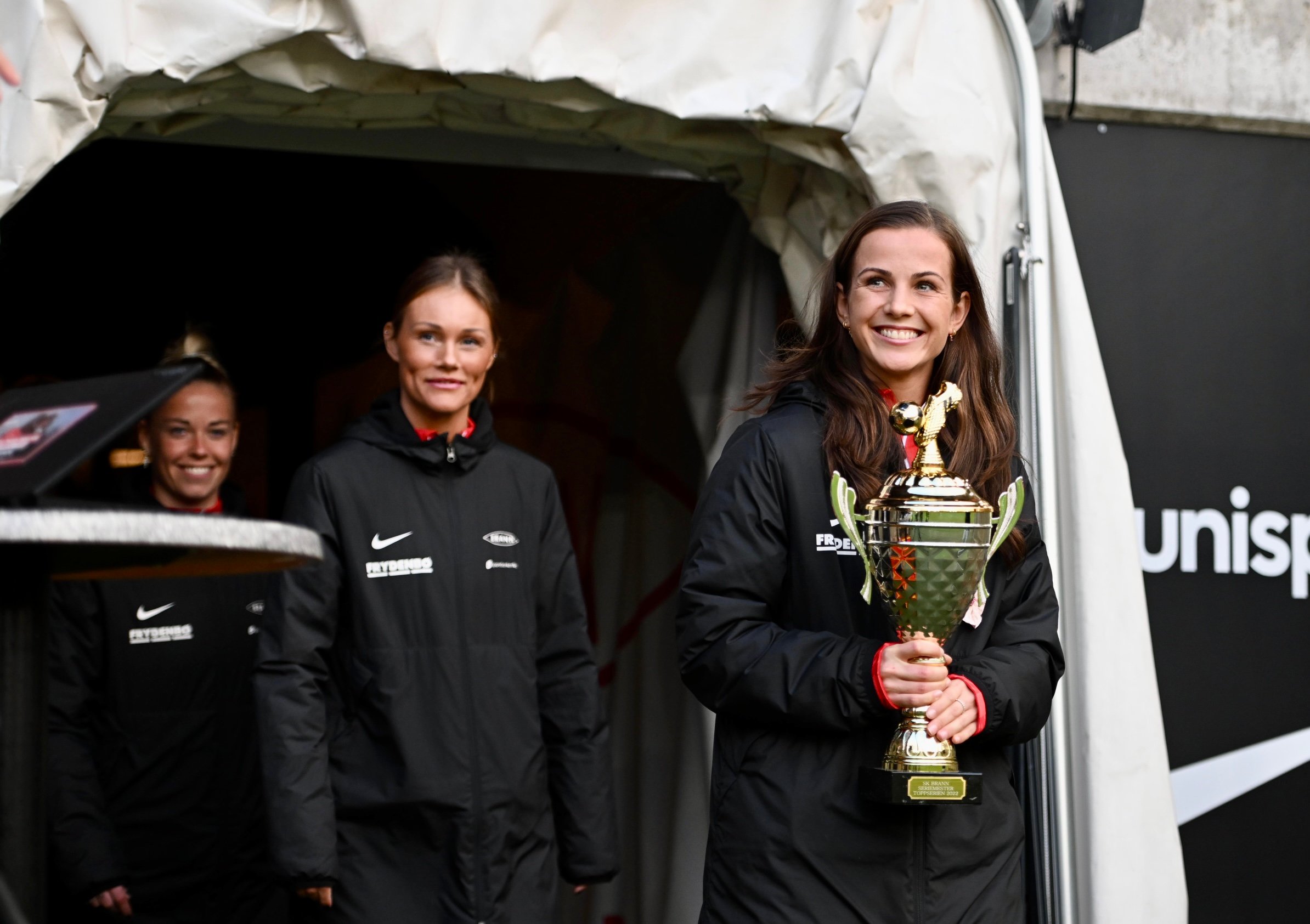 Photo: Captain of SK Brann Kvinner, Tuva Hansen, League Champions 2022. Photo: Bjørn Erik Nesse
Congratulations to SK Brann for playing a fantastic season, directly moving up to "Eliteserien", and for obtaining a new point record in the OBOS-league!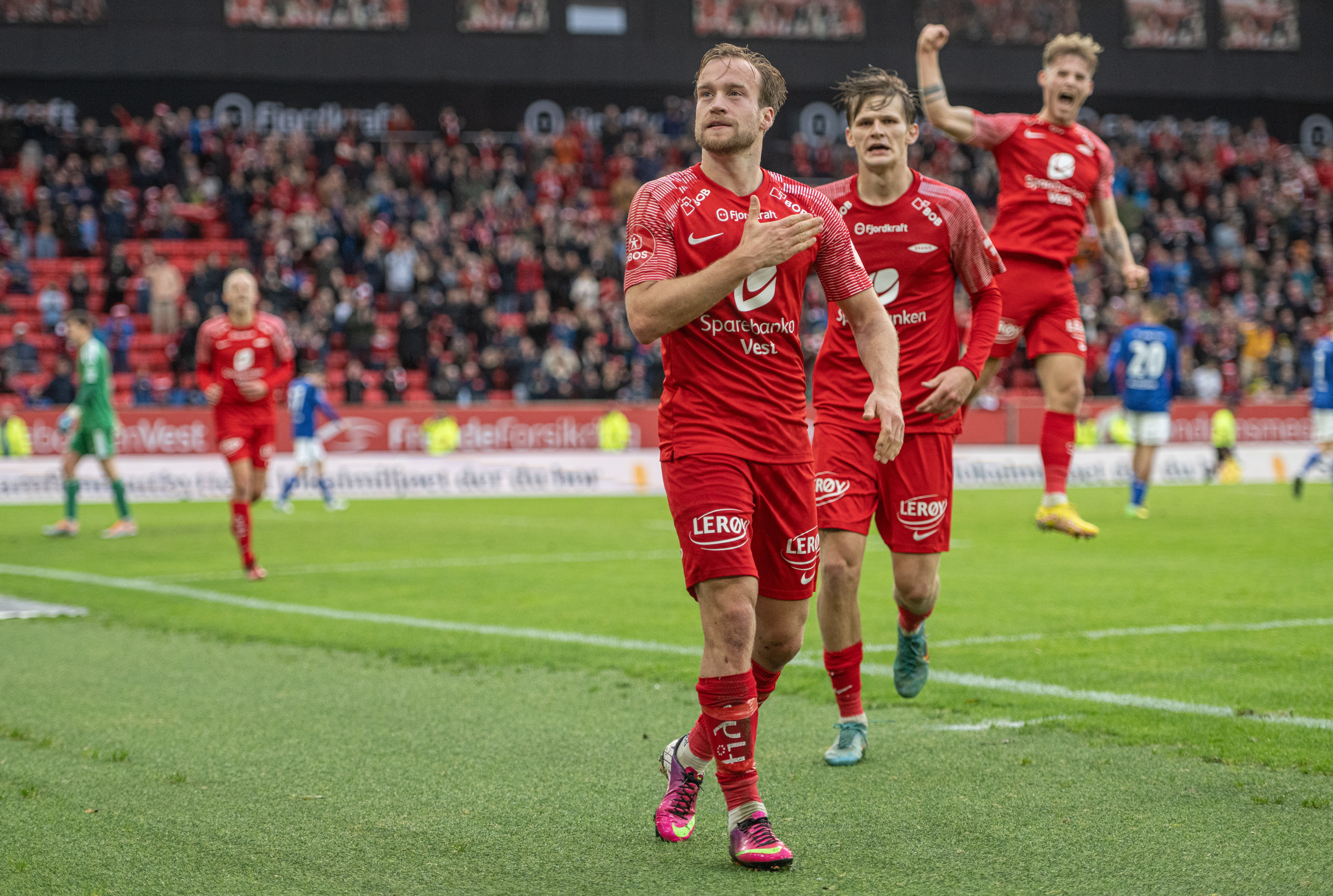 Image: Bård Finne after scoring against KFUM, in Branns final homegame for the season. Photo: Bjørn Erik Nesse
Congratulations to Brann 2 who are ready for the 2nd division, for the first time since 2014, and congratulations to Branns "Street team" who won the business league and brought home the gold!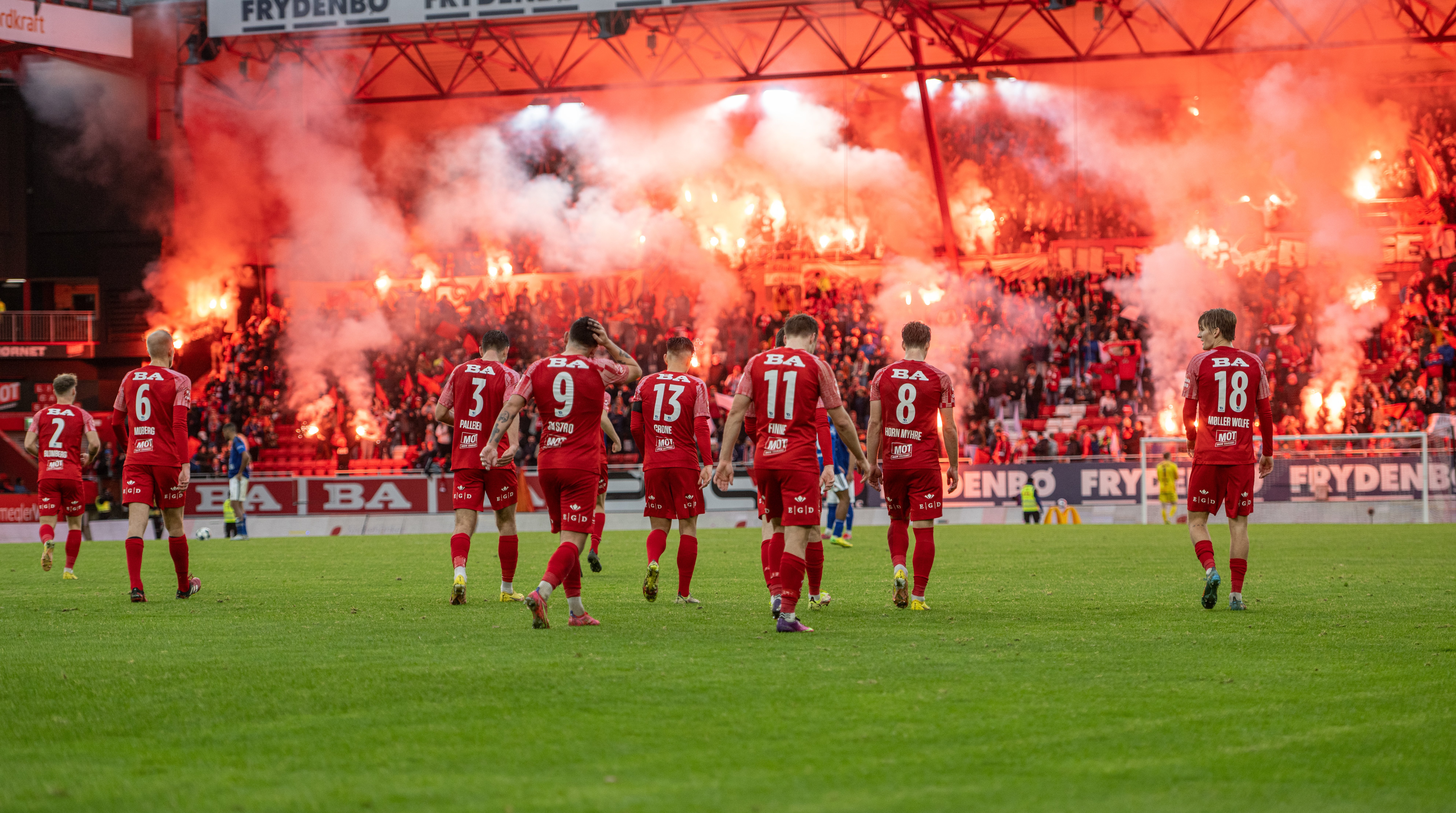 Image: Brann players with the Frydenbø grandstand in the background. Photo: Bjørn Erik Nesse
Congratulations to AAFK and Sarpsborg 08 who can enjoy staying in the top league "Eliteserien" for 2023!
Congratulations to the young team AAFK Fortuna who secured 1st division play for next season!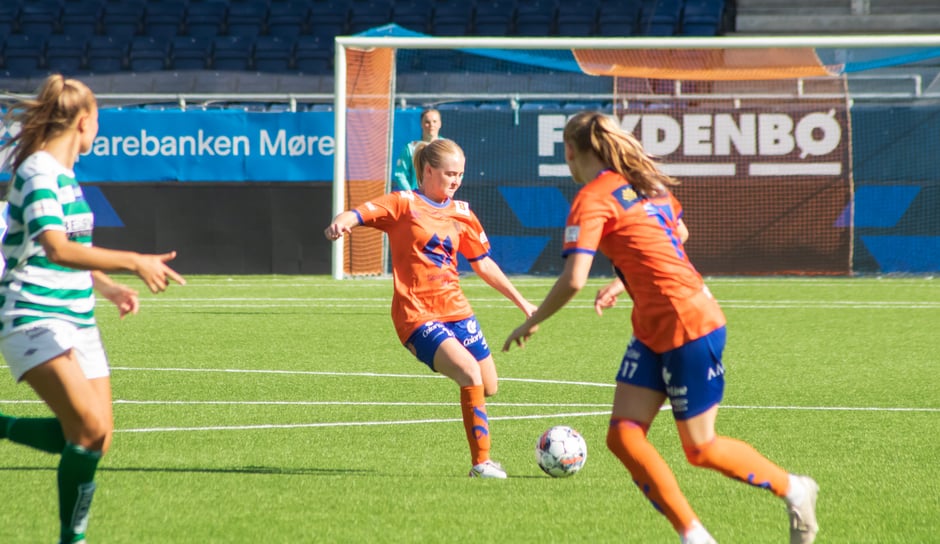 Photo: Kristian Moe
Go Sogndal FK who are ready for a new season in the OBOS-league. Maybe we will see them in "Eliteserien" for the 2024 season?
Congratulations to the newly established team Sogndal FK Damer, who secured a solid 2nd place in their league, and are ready for the new 2nd division in the new year!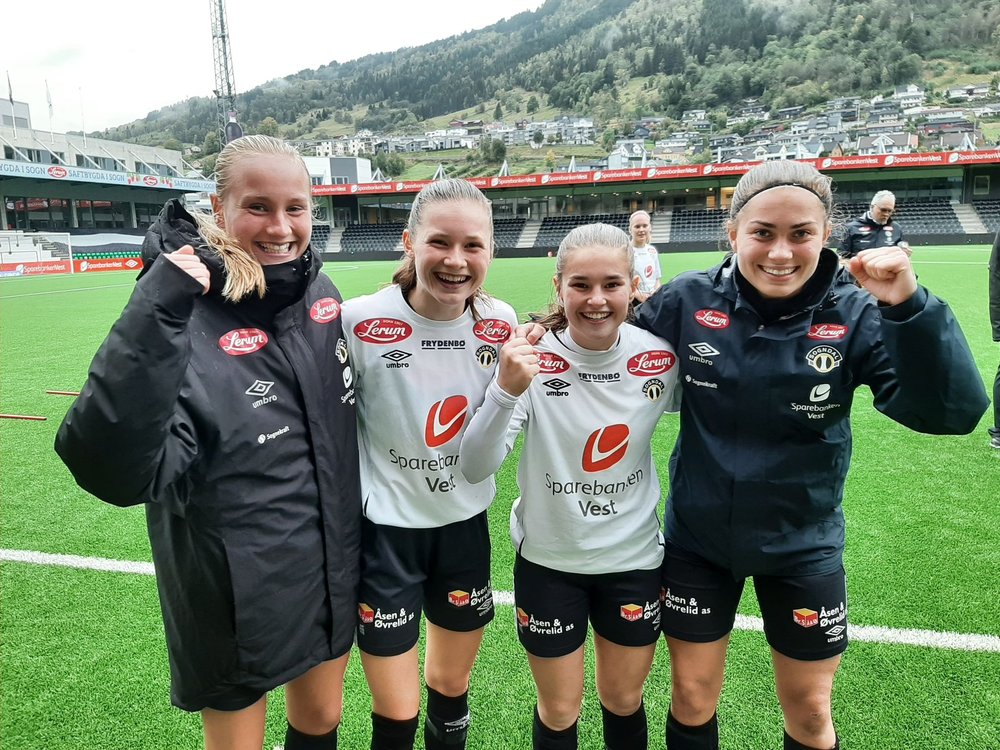 Image: Goal scorers Josefine Thorsnes Lefdal, Marte Hovland, Anna Grindhaug and Julie Slattum Pettersen after 4-0 against Øvrevoll Hosle 2 and securing 2nd division play in 2023. Photo: Sogndal FK Damer.
Congratulations to IK Start with the important 3rd place in the OBOS-league, securing playoffs for "Eliteserien"!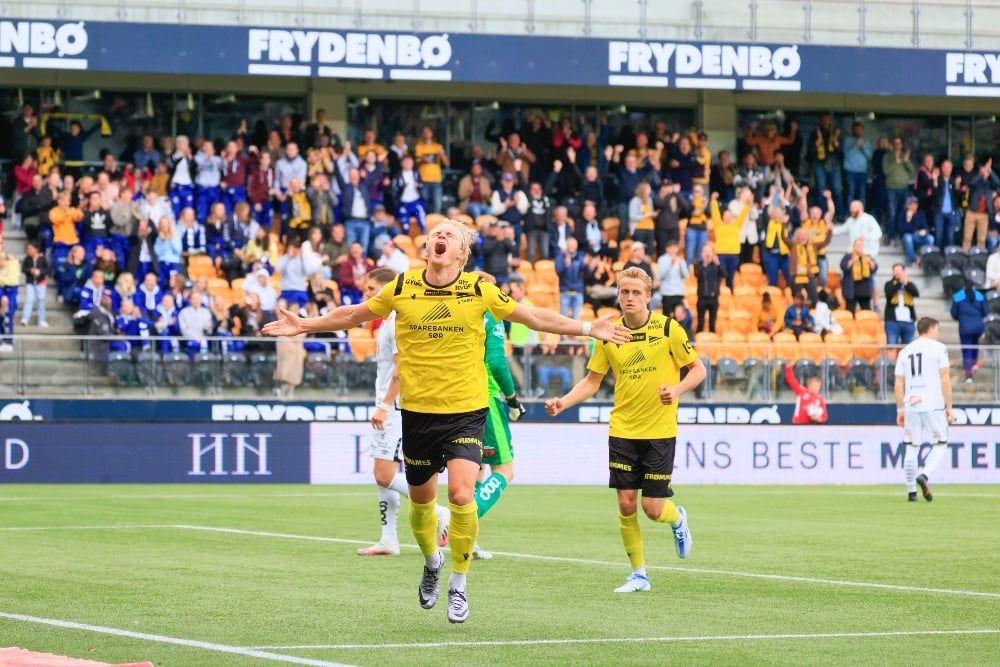 Photo: IK Star
Go to all of the young sports heros and heriones with big dreams!
Frydenbø is a proud supporter of local sports in our close communities, among others Eidsvåg Idrettslag in Bergen.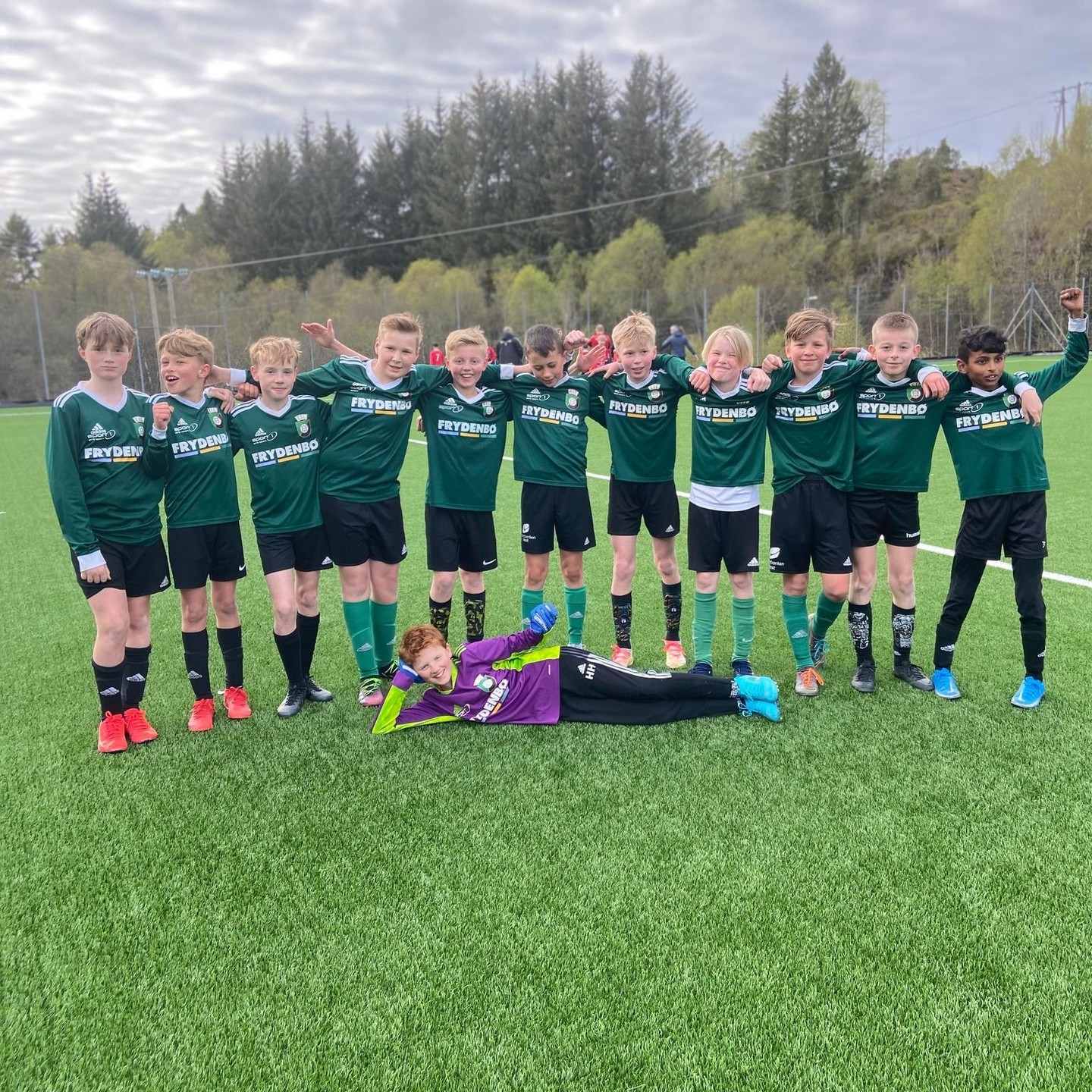 Image: Boys football team from Eidsvåg IL. Photo: Eidsvåg IL
Frydenbøs core values, enthusiastic, honest and responsible must be visble though all of our operations. Our community commitment and social responsibility becomes apparent in sports and culture, with the purpose being to strenghten the Frydenbø brand and contributing to a good local environment in the areas we are located.
Our sponsorships contributes to enthusiasm and involvement of co-workers, customers and partners in the regions where we do business and act as an employer.
Thank you for inspiring collaborations throughout the year and congratulations on great achievements across clubs, regions and leagues

✨

We are rooting for everyone that are active within sports, and everyone that contributes to making all levels of sports available to partake in ❤