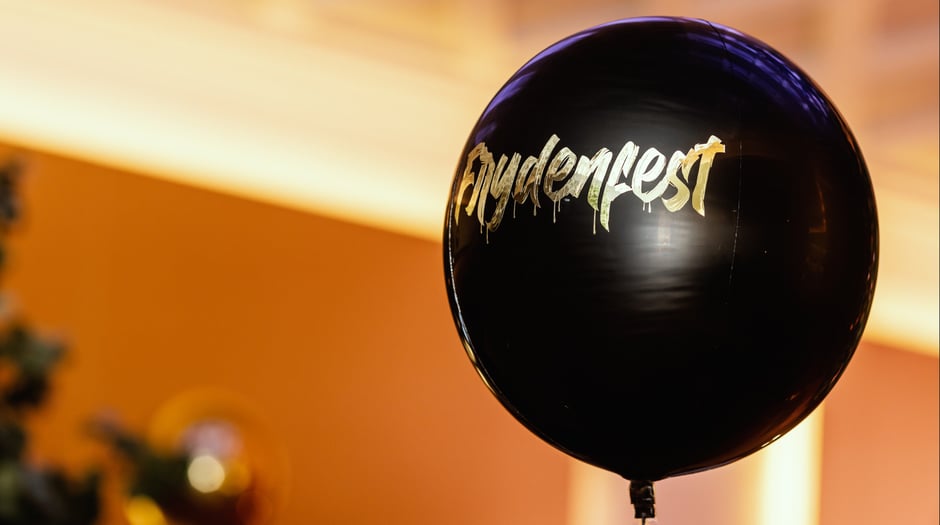 Frydenbø turned 106 years old today! It all started with the foundation of Frydenbø Slip and Mek. Værksted AS on 17 October 1916. We started by focusing on fishing boat repair, but the Frydenbø Group has now become a professional investment group with five business areas: Frydenbø Bil, Frydenbø Eiendom, Frydenbø Industri, Frydenbø Marine and Frydenbø NXT.
Since 1916, the Gjøvaag family has led the group through ups and downs, with fantastic growth and development to years of reduced activity. Always with the goal of delivering world-class service and quality! The current result is a solid financial group with many legs to stand on, and skilled employees who meet customers and partners on the values we promise every single day!
This year we took our birthday celebration in advance! After two years of pandemic and restrictions, it was finally time to see each other again. The CEO wanted to gather the people who make up all of Frydenbø and arrange a party to celebrate the fantastic efforts through two tough years.

We gathered the entire #TeamFrydenbø for a day of excellent team-building activities and concluded with a grand party at Hotel Norge on 11 June 2022. Thanks to everyone who contributed to making Frydenfest a wonderful event❤️
Film: Filip Agnihotri
The entrance ticket to the party was a nicely used piece of clothing someone else could make better use of. All the garments from the participants were donated to the Ukraine aid in Bergen.👗👚👖🩳🧣❤
Thanks to the municipality of Bergen for lending us the neighbourhood's beautiful football field, Gyldenpris Kunstgress.⚽
Film: Rory Sagstad
Read: Happy Birthday!