Get to know Kjetil Olsen, slip chairman for Frydenbø Industri in Øksfjord. He talks about his everyday work and pleasant memories from a snowmobile trip across Finnmarksvidden with his colleagues.
Kjetil Olsen
Slip chairman for Frydenbø Industri, location Øksfjord.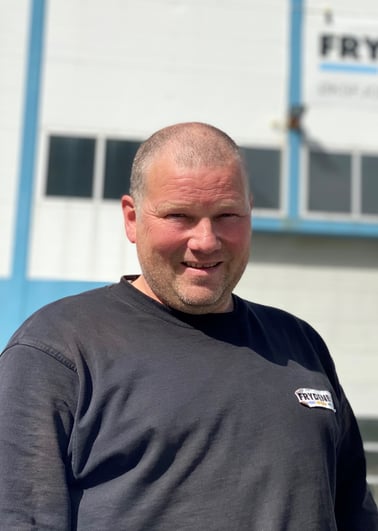 Background
I went to two years of plate and welding school, and worked practically with welding afterwards. I have also worked in fish farming, and at the feed factory here in the municipality.


Started as a "sjauer"
I started in Frydenbø Industri Øksfjord in June 2014. I worked as what we call a "sjauer". It involves preparation and groundwork before treatment of the boats - washing, scraping and disinfection. There are often shells and greenery on the underside of the boats. Therefore, it is important with proper groundwork before we start with painting and other exterior work. This way we get the best possible result for our customers.
Organization and dialogue with customers
Now I have the position as slip chairman, and I stepped in to the role in 2018. I adjust the boats positions up and down, and in and out of the workshop hall. I also contribute to painting and everything that goes with that. My days are characterized by a lot of planning and organizing, which I like very much. There are a lots of logistics around launching the boats when the work is finished. Otherwise, I have lots of contact with our customers, which I think is very nice!
A varied working day
The days and work are varied. Usually we plan for the boats we know are coming to the slip. We have to figure out the sizes and dimensions of the boats, and set the carriage where the boat will be. Among other things, I order everything from tools to personal protective equipment, and have a lot of contact with Jotun in Harstad regarding ordering paint. I help in many different ways - and you can call me a potato!
Large projects are exciting
We continuously work to ensure that our customers are satisfied with the products and services we deliver. We carry out the work the customer requests, and a little extra. Through this, we work according to the vision - world-class quality and service. A project that I was very pleased with was a lifeboat we had in the workshop in 2017/2018. The result was very good - and it usually ends up very nice every time it comes back for service. All customers are equally important, but large projects are the most fun to work with - where processes are well planned in advance.
"We carry out the work the customer requests, and a little extra"
The best thing about Frydenbø
I have many good colleagues and we have a good working environment in Øksfjord - I enjoy my job very much! We may experience hard days, but we are good at lifting each other up and motivating each other. We also have a lot of contact with the departments in Havøysund and Alta. We work well together, and if there is a shortage of laborers we can borrow from other locations - both welders and painters.
A nice memory
One year, the department in Øksfjord went on a snowmobile trip across Finnmarksvidda. We drove all the way from Langfjordbotn to Kautokeino. At night we slept in a team tent on the plateau, and we made bacalao, ate and had a great time. I think it is very important with social events outside of work!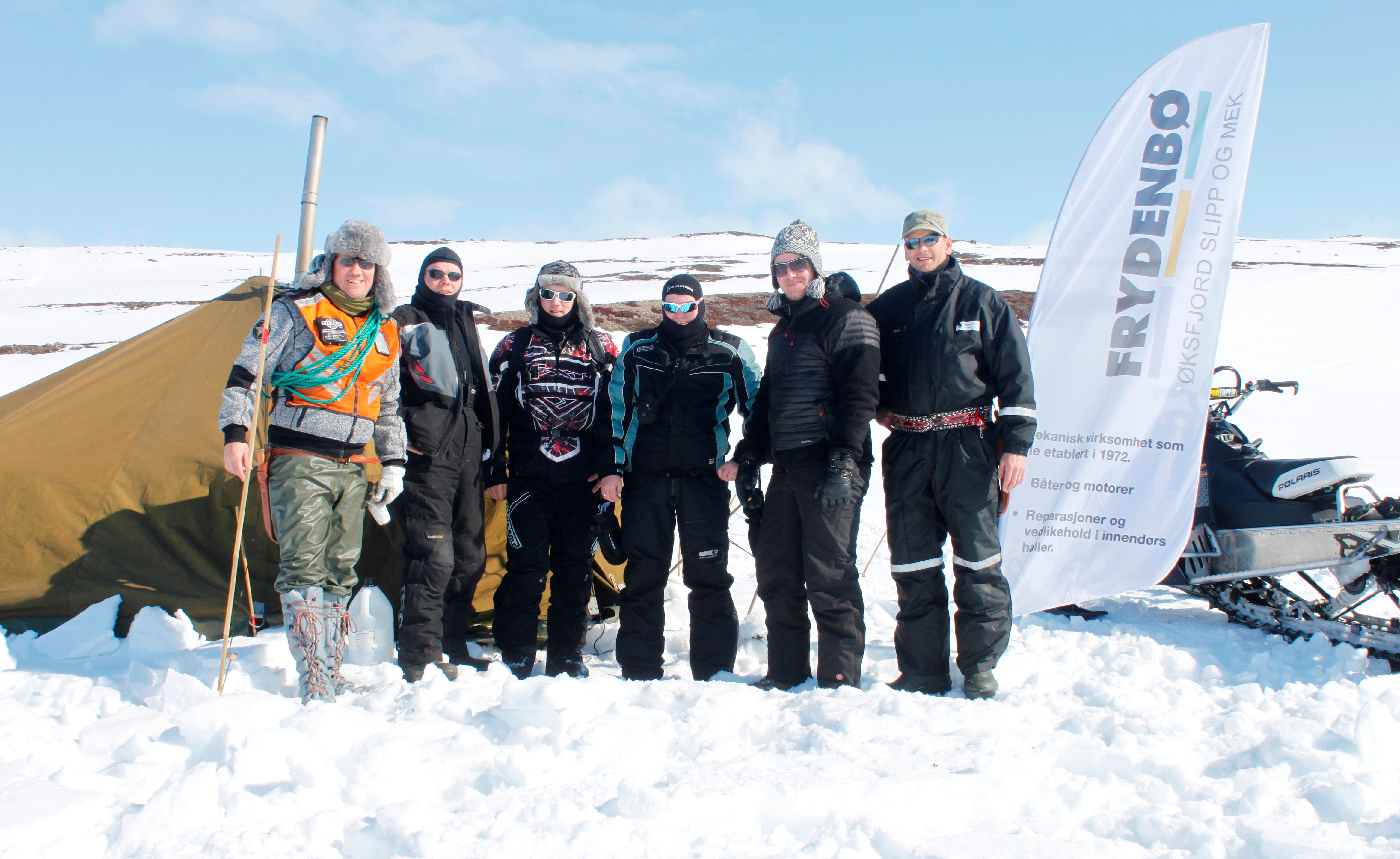 THE GUYS FROM ØKSFJORD ON A SNOWMOBILE TRIP: From the left: Torbjørn Johnsen, Tom Arne Nilsen, Daniel Dahl, Kjetil Olsen, Ole Daniel Martinsen and Arne Kristian Vestre.