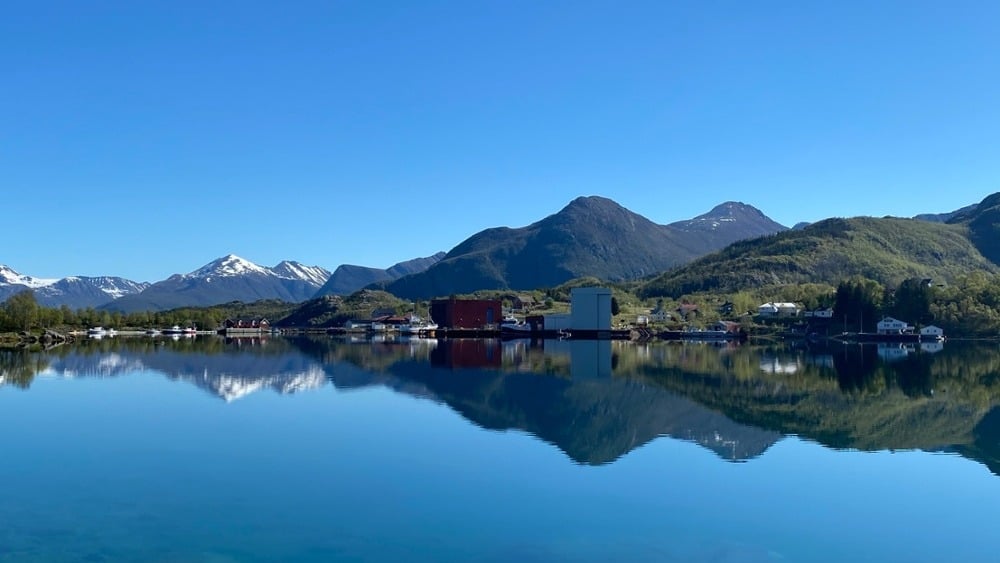 PRESS RELEASE 02.06.2021
Frydenbø Industri announced today that they are establishing business in Blokken, the same place that Blokken Skipsverft AS has operated for 123 years - until they requested an injunction earlier this year. The newly started business in Blokken will be Frydenbø Industri's eighth location in Norway.
Available for more customers
Frydenbø Industri had a positive result in the "COVID-19 year" 2020 and are now taking its growth ambitions seriously, with another establishment in the north. They previously have three locations in Finnmark, in Øksfjord, Havøysund and Alta. This week, the family-owned group has decided to start a larger business in Blokken, which is located in Sortland municipality - in the north of Norway.
- We are noticing an increasing demand in the north and look forward to being able to offer existing and new customers even better accessibility through the new establishment, says Arne Kristian Vestre, head of Frydenbø Industry's operations in the north.

Previous owners are joining in
Frydenbø wishes to give the new business the opportunities that comes with being a part of a larger competence environment, at the same time as Frydenbø learns from, and continues to create the same value for the customers that Blokken Skipsverft AS has historically done.
- It was only natural for us to ask the previous owners and fifth generation in Blokken Skipsverft AS, Anders Stoltz-Rasmussen and Jørgen Rasmussen, to join the owner side in the new venture. This gives us the best conditions for success, says third generation owner in Frydenbø Group, Knut Herman Gjøvaag.
Importan
t for the local community
With its long history, Blokken Skipsverft AS has been an important workplace and business in Vesterålen. It was, therefore, a big disappointment when the company went bankrupt and people lost their jobs earlier this year.
- We are very happy that it is Frydenbø who is re-establishing the shipping business in Blokken. They are distinct through their values and culture, which is important for both the customers and us, says Stoltz-Rasmussen.
Both Gjøvaag, Vestre and Åsmund Bjørndal Heen, chairman of the board of Frydenbø Industri Nord, are present in Blokken this week. Frydenbø Industri are taking over the shares in the real estate company Blokken Skipsverft Eiendom AS, which is the owner of the property where the shipyard is located.
Frydenbø Group is a family-owned group with five business units; INDUSTRY, CAR, PROPERTY, MARINE AND NXT. They employ a total of 550 employees and had revenue in 2020 for NOK 3.2 billion. Strategic focus areas: Customer journey, teams, profitability and sustainability. Vision: "We will create value through world-class quality and service".
Frydenbø Industri, is where the Frydenbø adventure started in 1916. The industrial group is one of Norway's leading suppliers of products and services to the marine/land-based industry. The head office is located on Hanøytangen outside of Bergen, had revenue of NOK 350 million in 2020 and has 156 permanent employees. The company also owns 15.24% of Schottel Industries GmbH.
The group has delivered over 83,000 diesel engines in the Norwegian maritime market. Since 1993, Frydenbø Industri has collaborated with FPT on the delivery of complete propulsion systems for smaller vessels. Larger propulsion solutions are delivered through collaboration with the engine suppliers Deutz, ABC and Baudouin. Important revenue streams are service and delivery of parts to the professional maritime market, which are served from the locations in Oslo, Bergen, Ålesund, Ulsteinvik, Øksfjord, Alta, Havøysund, and now also Blokken. Service office in Sweden.