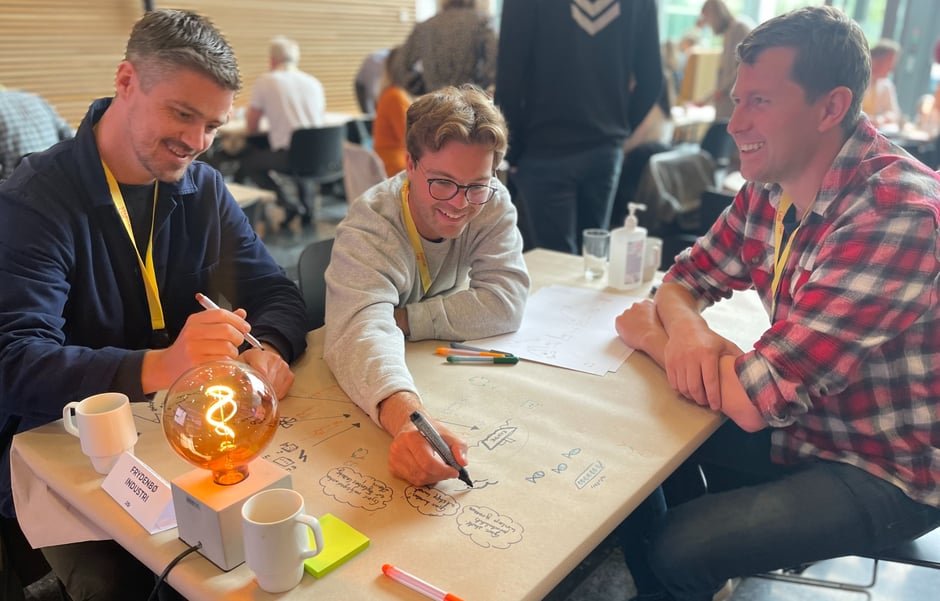 The clock is ticking towards 2030, the year both Bergen and Oslo municipalities are aiming to be fossil fuel free. The government is working to fulfil the Paris Agreement together with the EU. Through the 20tretti-events, StartUpLab is bringing climate headaches and climate solutions together.
Photo: Kjetil Renè Veseth, Jakob Olav Toft Lunde and Stian Mikal Ansnes, from the Research and Development team in Frydenbø Industri.
20tretti is a programme split into three, arranged by StartUpLab with a focus on the current climate headaches.
The goal of 20tretti is to initiate pilot-projects between startups and companies to accelerate the green shift. 🚀🌿
Ideate Workshop
Frydenbø is one of 19 of Norway's largest companies that has already started the work towards solving their climate headaches - through 20tretti's partner-workshop Ideate on 8-9 September. In the workshop, they are deep-diving into the complex systems of the different companies to identify the roots of the climate issues.
Frydenbø Industri is in place with their Research and Development team and has started the work towards identifying their climate headaches. Contributing to the team are marketing manager Kjetil Veseth, mechanical engineer Jakob Olav Toft Lunde and service electrician Stian Mikal Ansnes.
As one of Norway's leading suppliers of propulsion systems for shipping, we take our share of responsibility in influencing shipping to be more environmentally friendly. System innovation and mapping of the current value chain are an important part of the process.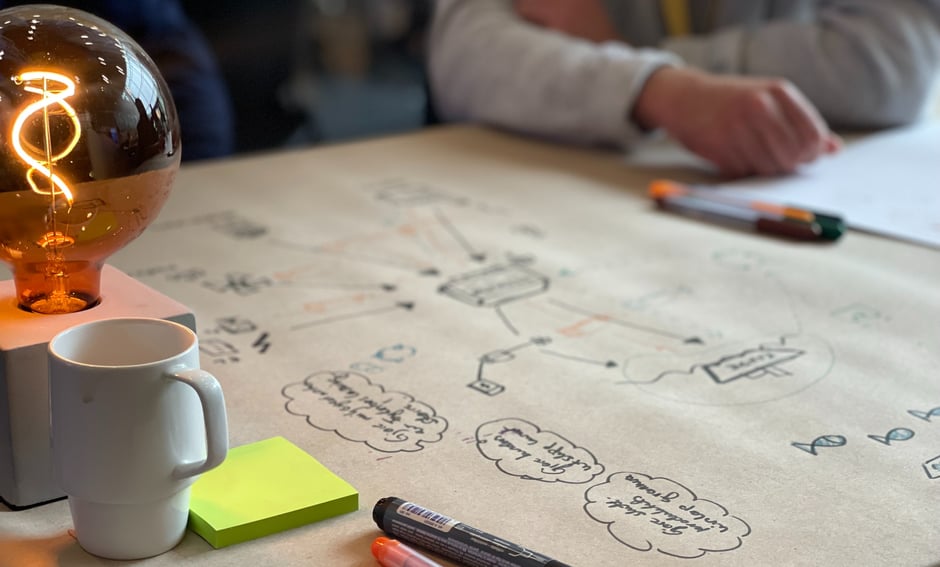 PROGRAMME:

IDEATE: 8-9 September, the 19 companies are gathering for a 2-day workshop to learn more about sustainable innovation and to define their climate headaches.

PROTOTYPE: Between 20 September and 20 October, startups will apply to solve the climate headaches, and to tailor their solution before they meet with one of the 19 companies.

COLLAB: On 28 October, a meet-up will be arranged in Oslo for both partners and startups where the climate headaches will meet their solutions.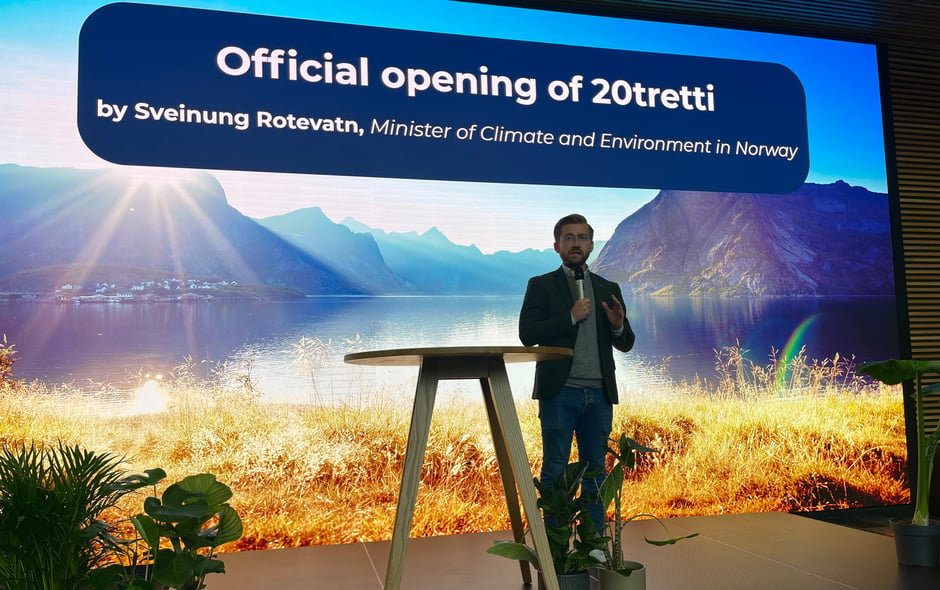 Photo: Sveinung Rotevatn, Minister of climate and environment, from the opening of this year's 20tretti-event on 8 September.
Do you want to learn more about Bergen 20tretti?