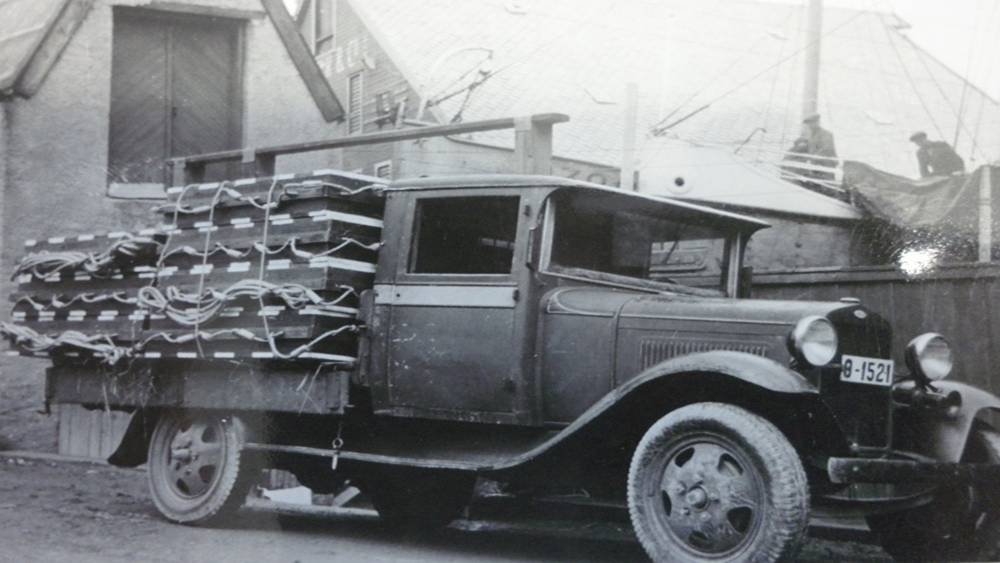 Times were tough in the 1920s and it was a trial for the company. The solution Frydenbø chose would prove to set the standard for how the company coped with tough times; they dared to think new.
Photo: The Frydenbø life rafts were delivered to customers.
To increase employment during bad periods, Frydenbø started the production of tailgates, wire rollers, sweepers for steam engines, anchor winches and life rafts.
The life rafts later helped save the lives of many seafarers, especially during World War II, and were exported to large parts of Scandinavia.

Interested in learning more about Frydenbø's history?