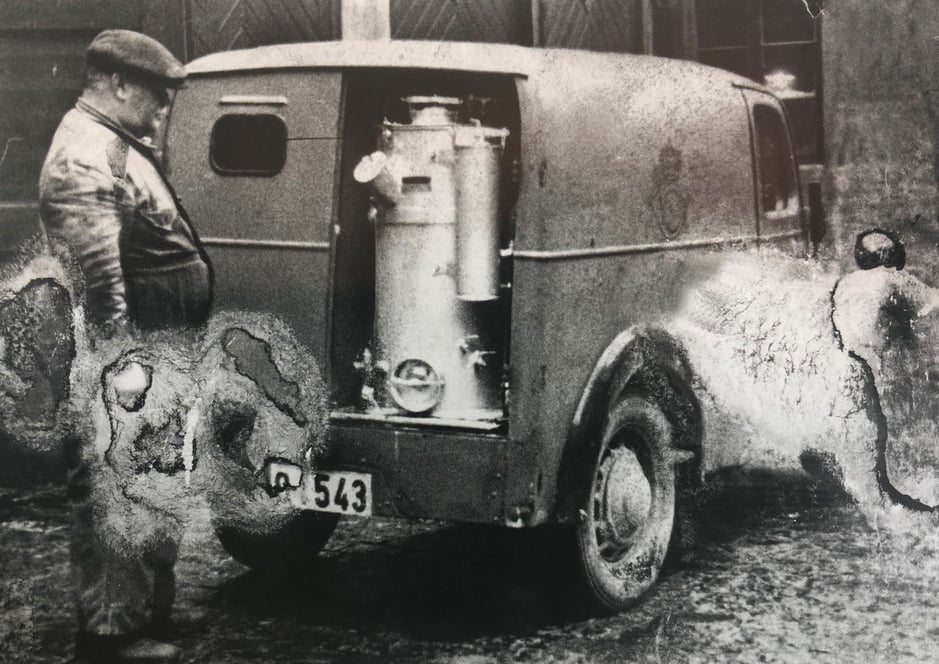 The years ahead of World War II were good years for the company. The first quarter of 1940 was very good, but the outbreak of war on 9 April put the company in great difficulty. Despite little access to work, the workshop was kept in operation at all times.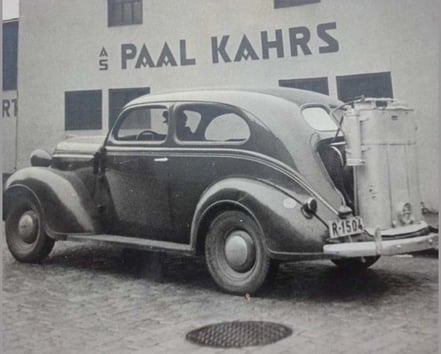 The times were bad for boat repairs, but Karl Gjøvaag knew what to do. Once again, it was important to find other markets. Gasoline was already strictly rationed, and in June, engineers began designing a carbide generator. Already in August, the company received government approval, and the new product was named "Frydenbø carbide generator". Among the townspeople, it was often referred to as the "knob car" or the wood-burning car!
The generator was sold by Ford in Strømmen, which had sub-agents throughout the country. "Wood stoves on wheels" was a huge success. 50 copies were delivered by the end of the year, and another 200 were in order for 1941. To meet the great demand, Frydenbø built a new building, and the number of employees rose to 70.

Interested in learning more about Frydenbø's history?