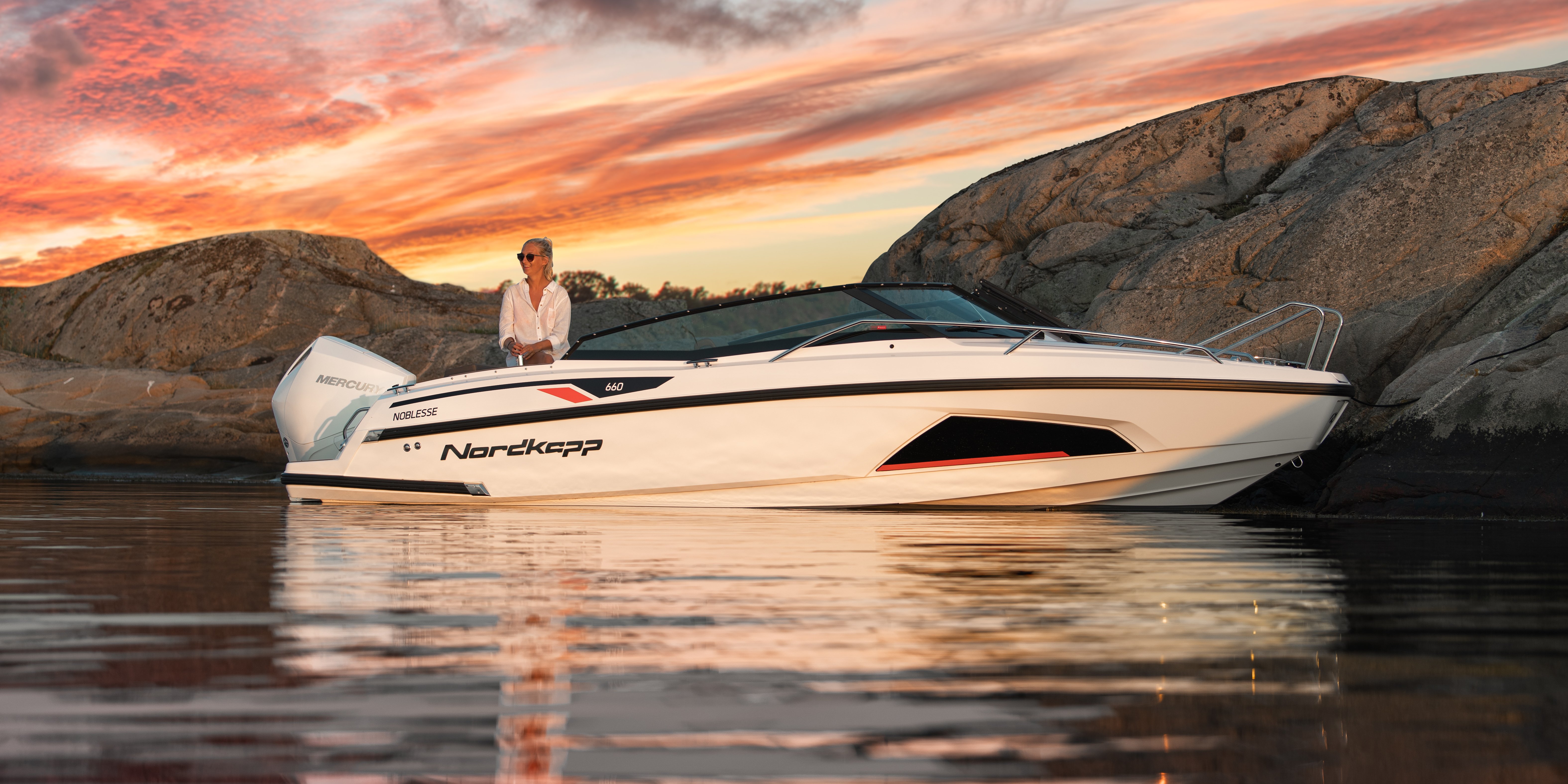 Karoline Westlie works in Frydenbø Boats, and is responsible for the logistics of Nordkapp, Sting and Zodiac. In her free time, she likes to go boating, and to enjoy the ocean.
Karoline Westlie
Business controller and key account manager in Frydenbø Boats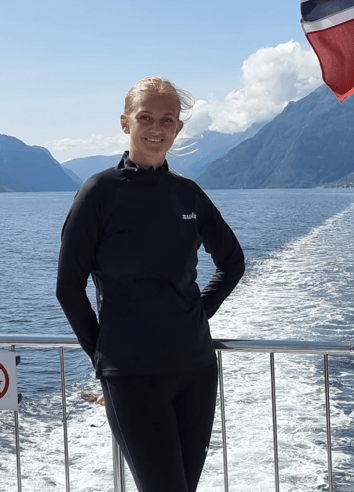 Boat as an interest
During summer, I love to go boating, and I spend a lot of my time at sea with friends and family. My family has a Nordkapp Avant 705 which we use often. Luckily, I live close to the water, with a short way out to the sea!
In addition to my job as a controller and KAM, I contribute during the high season with the photography of the boats, preparations and in front of the camera. Every day throughout August and September of last year, I was out boating - that's one of the best things about the job!
We were also in Stavanger to shoot a promotion video about the new boat Nordkapp Airborne 7 - it was a very nice trip. We went by boat between the fjords and got to see the Pulpit Rock from the water as well as lots of beautiful nature. It's always nice to be a part of such things, and to be able to work with my colleagues outside the office as well.
Responsibilities
I work as a business controller and key account manager, and I started in 2018. My areas of responsibility revolve around logistics on the brands Nordkapp, Sting and Zodiac - primarily Nordkapp and Sting. I have responsibility for the communication with the factory in Poland, invoice the boats to our merchants, have assembly responsibility and I make sure that everything flows well. In my job, I am involved in many things!
I have a bachelor's degree in economics and administration from Østfold University College. I have previously worked at DNB as a customer host, and as a student, I worked part time at Circle K.
We obtained a new ordering portal, and in 2021, it was the first time we placed all the orders online, instead of in e-mails and on Excel sheets. I have been involved in the project that we have been working on for a year, and we are very pleased that it is in use. When ordering, retailers place their orders directly in the portal. This way, we are notified when the boat is planned to be produced - which creates a better flow of information. There is still some manual work left in the beginning, but the goal is for everything to run automatically directly from the factory.
Nice colleagues
There are a lot of nice people in Frydenbø, and I have many great colleagues. We have a good working environment! In addition, I work with something I think is fun, and which I do in my spare time. This is an interest that I share with many of my colleagues!