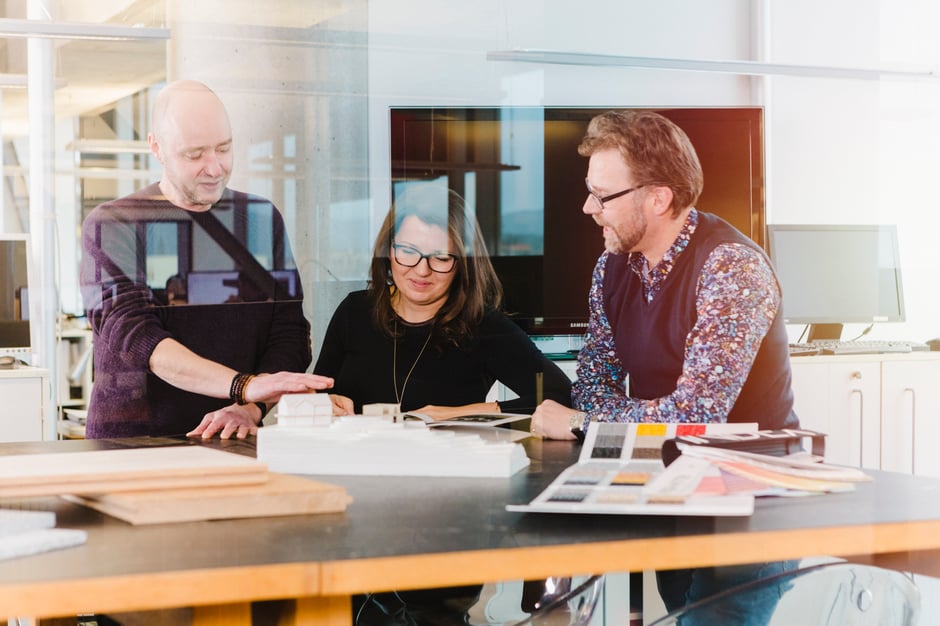 Our highest valued resource at Frydenbø is our employees. Because of this, we conduct employee surveys annually.
Main photo: Borrowed from Artec.
In Frydenbø, "team" is one of our four strategic focus areas, across the group's five business areas.
- We believe in measuring the development of work satisfaction in our most important resource - our employees. This is why we carry out annual employee surveys and actively work towards improving based on the results, says HR manager, Eva Fonn Alasker.
The employee survey is conducted once a year. It measures employee satisfaction under the following categories:
Work environment
Tasks
Competence
Well-being and employee relations
Management
Information and communication
Frydenbø as an employer


Frydenbø has a total of 550 employees and the average response rate to the surveys is around 70%.
Frydenbøs philosophy is that satisfied employees are also committed employees and that increases production. The employee survey provides insight into what our employees are happy with, and what managers must improve in order to achieve the highest possible satisfaction under all categories. The results from the survey are the starting point for the departments' continuous work in environment measures.
- We have great pride in the fact that the total employee satisfaction in Frydenbø Group has increased since the first survey, says Head of HR, Eva Fonn Alsaker.
From the first survey in 2018, the average of all categories have been a score above 4, out of a total of 5 possible. In the last three years we have had a steady increase in all categories and the average score is now 4.26.

For questions related to this, please contact our Head of HR: