Hanne Pedersen is a Marketing Coordinator and Contract controller at Frydenbø Eiendom.
---
Hanne Pedersen 
Marketing coordinator and contract controller at Frydenbø Eiendom, located at Damsgård. 
My name is Hanne Pedersen and I live at Råtun in Bergen. I have an education in organizational, personnel and project management from BI and NHH. I work as a marketing coordinator and contract controller for Frydenbø Eiendom, and my department is located at the Frydenbø head quarters at Damsgård.
My days at work are quite varied. Some days my work concists of mostly meetings or attending networking events, while other days mostly revolve around basic office assignments. I often have contact with tenants, to follow up on contract-based matters. One project that has been incredibly exciting to work on is the Kilen project. Kilen is a brand new office building, currently under construction. It has the latest within real estate technology solutions, it is BREEAM certified, and also has a number of other sustainable services for our customers. This has been a collaborative project and now we are looking forward to opening. I enjoy working in teams and this is something that we do a lot of in our department.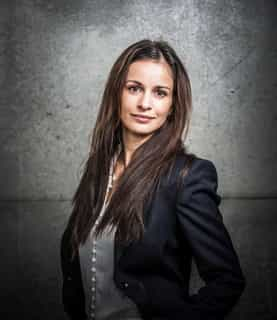 The best thing about working is Frydenbø is first and foremost the professional work environment. A safe and educational work environment is important to me. I work with people who have high competence in the real estate profession daily, which is something that motivates and stimulates development.
Frydenbø is a brand that I am very proud to represent. Being an employee here means that you work for a company that does their best to give back to society and also create jobs.
"Being an employee here means that you work for a company that does their best to give back to society"
Having a sustainable business model, and daring to take the necessary steps to meet the needs of the future is incredibly important. The real estate division has a strong focus on sustainability, and was among other things one of the founders of Proptech Innovation in 2018, which is a cluster collaboration for technological innovation in the real estate industry.